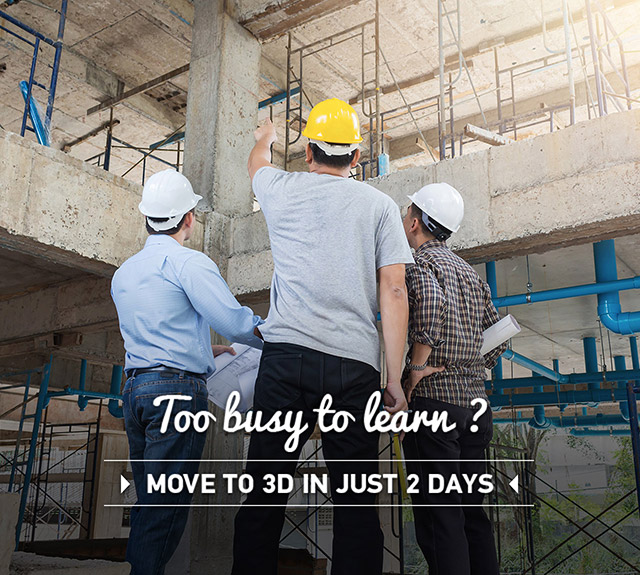 3D models within everyone's reach
In our profession we're neither lacking ingenuity, nor know-how or motivation. Rather, we're actually lacking time. In addition to the demands of having to be at the office and on site pretty much both at the same time, engineers have to adapt to the most recent technical advances. Nowadays, 3D BIM is on everyone's mind but investing in equipment and training requires time and budget with no guaranteed profit.

However, let's take a wholistic view at today's processes: on the one hand there are proven and tested 2D drafting technics and on the other 3D BIM visualisation models. How about combining the benefits of both sides? That's exactly the idea on which AUTOBIM3D was built. With its simplicity of use it is the solution to bridge 2D and 3D BIM without long training and big expenses.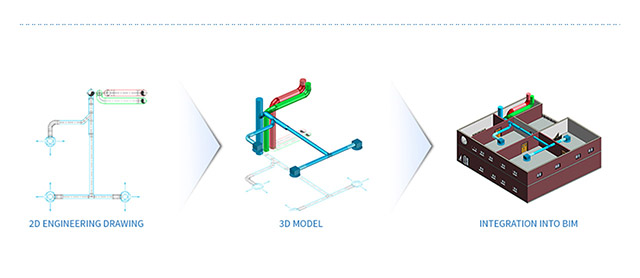 Discover AUTOBIM3D



Become an AUTOBIM3D expert in just 2 days

For draftsmen and engineers who already use AUTOFLUID, it only takes about 2 days to learn the skills to contribute drawings into a BIM 3D model. The program is simple:

1/ A reminder of AUTOFLUID basics
2/ Creating 3D networks
3/ Integrating into a REVIT model

Your training sessions can be personalised to fit your current projects.

Tracéocad provide training programs designed for fluids engineers who wish to keep their skills at the cutting edge of their profession. These programs are available at beginner or advanced levels and they cover most software platforms used in the trade such as REVIT, AutoCAD, AUTOFLUID and AUTOBIM3D.