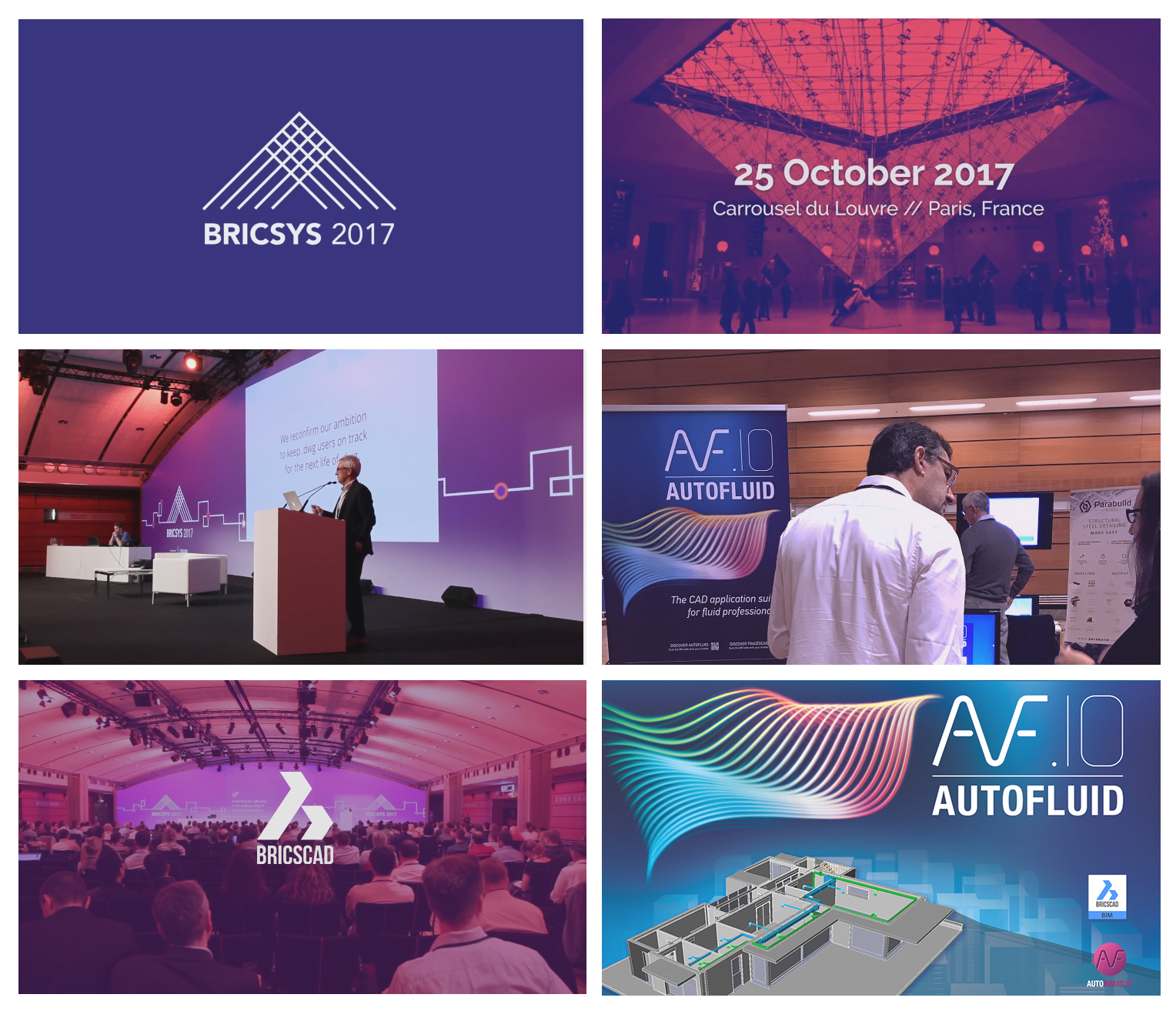 Tracéocad's team had the pleasure to be invited to the

Bricsys International Conference

on October 25th, at the Louvre auditorium.
This annual gathering for CAD, BIM and mechanical design experts from around the world was once again a success!

We were presented with the upcoming BricsCAD v18 new functions and enhancements, as the impressive 'Drawing Compare', and the cloud collaborative tool for BIM projects 'BricsCAD 24/7'.


>> The participants had the opportunity to join our booth, and benefit from live demonstrations of our HVAC and plumbing 2D/3D AUTOFLUID applications.

As you may know, AUTOFLUID has been compatible since Bricscad V12 version, and remains faithful to this effective CAD platform.
With AUTOFLUID and BricsCAD (Pro or Platinum), you will be able to design 2D networks and transform them into 3D.

The conversion of these networks to IFC

is already available in BricsCAD BIM, and we are currently working on bringing you the latest IFC generation.


Watch Bricsys blog video: 'This was the
Bricsys conference'
Watch our demo video: ' How to draft HVAC
networks with AUTOFLUID/AUTOBIM3D and
import them in BricsCAD BIM'

> Get more information on BricsCAD and

download the

trial version here

> Contact our Sales Department to get an AUTOFLUID trial version or a BricsCAD/AUTOFLUID quotation.